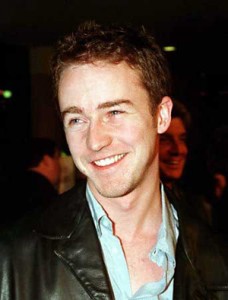 Yes, we know he can play a psycho, a gambler, a man who is going to jail the very next day or he can just star in the cult film Fight Club. It is so easy to get used to this diversity and we are not exactly surprised when he plays the nice, romantic fellow occasionally. But of course being Edward Norton, even his romantic parts are very different from each other. So here is a list of three (very) good movies and links to its reviews:
Edward Norton has directed this lovely comedy where a rabbi and a priest reunite with their old childhood friend (Elfman) and eventually both fall in love with her. Both these guys are very popular, modern and fun. But of course Norton's character Brian Finn isn't supposed to date. Or flirt. Or fall in love. Oops…
You can read the review below:
http://www.articlesbase.com/movies-articles/keeping-the-faith-with-edward-norton-jenna-elfman-and-ben-stiller-1852125.html
It is sad, romantic, touching, powerful and poetic. It is well-done in every way. Not your typical love affair either. An unfaithful wife (Watts) is forced by her doctor husband (Norton) to go the most dangerous place (1920s, political chaos- combined with a cholera epidemic) in China. But maybe they were both too quick to judge and despise each other? Produced by Norton and Watts. A must-see. To find out more about the film (no spoilers there either):
http://pinartarhan.com/blog/the-painted-veil-with-naomi-watts-and-edward-norton/
The Illusionist takes you to a magical Vienna with fine cast: Edward Norton, Jessica Biel, Paul Giamatti and Rufus Sewell.Romantic, mystical, mysterious and lovely. For the review:
http://pinartarhan.com/blog/the-illusionist-with-edward-norton-and-jessica-biel/
Would love to hear what you think of these movies. You can comment here, on their individual pages.